Manage your people, all in one place.
Kakitangan.com simplifies HR by providing you with one platform to manage
your payroll, benefits, employee information and much more.
MAKE YOUR PEOPLE HAPPY
WITH KAKITANGAN.COM
HR made simple – all your people, platforms and payrolls in one place.

Get rid of paper clutter at your workplace

Cut down on long processes

Bank level security system

Approve leaves at your fingertips

SIGN UP FOR FREE

I am a strong advocate of data security, especially when it comes to HR systems. After evaluating Kakitangan.com's platform, data protection practices, encryption technologies, as well as their PDPA policies and audit, Kakitangan.com in my opinion is the most secure HR system available in the market. 

We have been using Kakitangan.com for a month now and we love it.
When we first launched myBurgerLab, we found the available software for SMEs was expensive and not suited to our needs. Kakitangan.com is not only affordable, it's so easy to use and will change the HR system landscape for SMEs in Malaysia!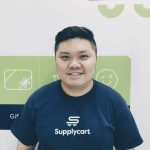 The availability of the Kakitangan platform has eliminated many additional manpower and paperwork processes that has been costly to upkeep. From the hiring of HR personnel to runners, our company used to depend heavily on manpower and manual processes to co-ordinate our HR and payroll activities. The decision to adopt the Kakitangan platform has eased various tasks such as leave applications, keeping up with employees' birthdays, calculation of salaries and taxes, and many more HR- and payroll-related processes. Not to mention the time and manpower saved thru improved accuracy from the automatically-calculated payslips and taxes. The simplicity of having just ONE platform to manage all functions and tasks is the main benefit we gained from using Kakitangan.
Awards










As Seen On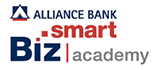 Finalist – Alliance Bank SME Innovation Challenge 2015, Visa Award 2015

Finalist – Maybank Fintech 2016

Cradle Investment Programme 150

MAGIC Cohort 2 ASEAN Accelerator Track
SIGN UP FOR FREE